We specialize in traditional carpentry and fine craftsmanship in Victoria BC. We design, build and renovate buildings and structures that are durable and authentic at a good value.
Green island builders is a small and local company with a long tradition of quality carpentry and fine craftsmanship. Since the founding of our company in 2005, we have taken great pride in our satisfied customers.
Backed by many years of experience in carpentry and construction, we offer our customers versatile solutions; helping them from start to finish on every project. We also pride ourselves on providing environmentally-friendly solutions by limiting our travel time and utilizing reclaimed materials whenever possible. At Green Island Builders, you will find only the highest quality products. We readily incorporate your ideas and needs into each project, provide you with examples and guide you through the decision-making process.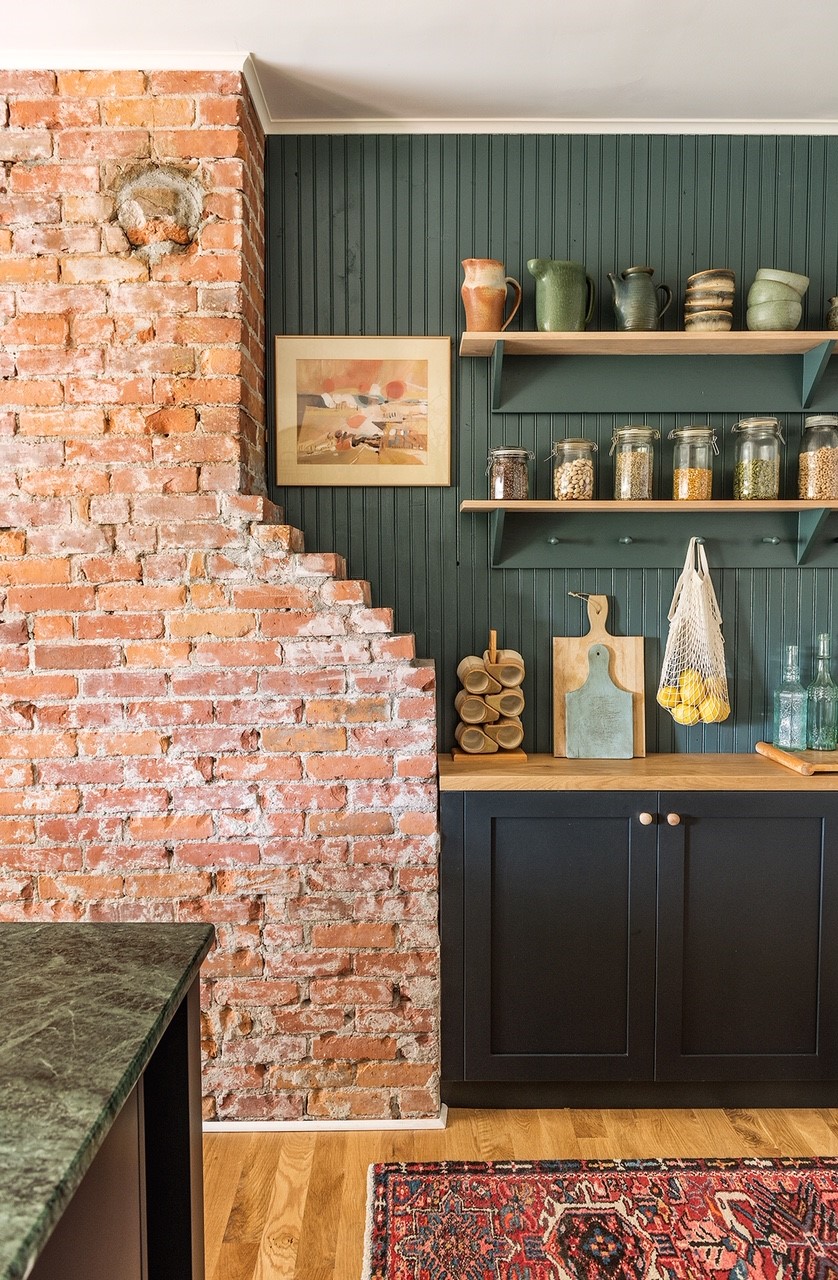 We are committed to a standard of excellence in all aspects of our operation. Our staff is small and we manage only a couple of projects at a time, ensuring each one is turned out to our highest standards.
Martin Scaia - Founder/ Principal
A skilled craftsman by trade, Martin has over 25 years of carpentry experience.
After completing a masters degree in environmental education, Martin's work at Green Island Builders was driven by his social and environmental commitment to his community and the world we share.
He believes that working to a high standard of excellence is not only essential in leading a satisfying and rewarding life but that it is a critical part of meeting the personal and professional requirements of making a difference in contemporary society.
Read more about Martin in Modern Home Magazine and Design Sponge Please see us in the latest Kitchen edition of the Moderm Home Lookbook
Oliver Scott- Project Manager/ Carpenter
This Scottish transplant brings a love of outdoors and woodworking to the team. Oliver has completed the Camosun carpentry program as well as the fine furniture and joinery program. His creativity as a designer is on full display through his Caledonia Silva Woodwork and Design. His philosophy is aligned with the values of Green Island Builders which is no surprise as Oliver completed the rigorous Canadian Outdoor Leadership Training program where Martin, Green Island Builders principal also led programs.
Hannah Sutherland - Carpenter
Hannah brings an artists hand to her carpentry. With a BFA from Concordia and diploma in carpentry and joinery from Algonquin College, she is able to execute a high level of workmanship. She has also completed a speciality in Timber Framing in Grand Marais Minnesota.
Her years of working as a crew boss in Silviculture speak to her hard work ethic and commitment to a green future. In her spare time you can find Hannah out climbing and honing her fine woodworking skills.
Marlon Heese - Architect/ Designer/ Carpenter
After finishing his undergraduate degree at Queens university, Marlon came west to work in the tree planting industry where he managed a team of 40 planters. These experiences has made him adept at creating efficient work schedules and at motivating high performing teams.
Marlon completed his Masters in Architecture at the University of Toronto while honing his skills as a builder and working as a planter in the summer. He is able to use these diverse skills at Green Island Builders by offering his design and drafting skills to the team and as an accomplished builder. Like any good Canadian, you can find Marlon out on the ice playing beer league, on the ocean kayaking or in a canoe on a lake.
Leo Chung - Project Co-ordinator/ Carpenter Apprentice
Leo has come on to support cross communication and troubleshooting between project managers, designers, and sub-trades for GIB. He has his degree in business administration from Simon Fraser University and has done the Tradeworks foundation course. His experience as a yoga instructor for YYoga has given him a passion for health and wellness. He loves his van #vanlife and helps facilitate conscious men's groups in his spare time.
Danny Jacobsen - Cabinet Maker
Danny is our cabinet maker and finishing carpenter. He is completing his engineering degree at UVIC and is an avid mountain biker. His meticulous attention to detail makes him the consummate woodworker and his young age belies his expertise. Danny was able to convert his Mercedes sprinter van to part woodshop/ camper with solar power in his spare time.
Jessica Pitre - Carpenter Apprentice
Jessica is a strong carpenter who has apprenticed at numerous construction companies locally. She has completed her formal carpentry foundations training at Camosun and is presently in her third year apprenticeship. She can bake some mean cookies in her spare time. Outside of carpentry, her passions are vegan cooking and baking.
Tessa Heggart - Carpenter Apprentice
Tessa is a skilled carpenter who is highly motivated to continue her learning. She is entering her third year at Camosen and brings a great attitude to the team. You will find her skiing, hiking or plain enjoying the westcoast lifestlye when she is not on the job site.
What People Are Saying
Green Island Builders were terrific, they executed the job on time, stayed within budget and created a space above and beyond my expectations navigating the inevitable obstacles and redesigns efficiently and professionally. I would use them again and highly recommend them for any house upgrade or build.
Martin and his crew were so professional, personable, and hard working. I would definitely recommend Green Island Builders
-Jennifer Cooper
I hired Green Island Builders for a major renovation on our designated heritage Arts and Crafts home. My experience working with Martin and his crew was exceptional. The entire process was seamless and precise and the end result was the same. I would not consider attempting another renovation with anyone else.
You can trust Green Island Builders to handle your carpentry needs with professionalism, care and dedication. Leave it to us to install your flooring, crown molding, wainscoting, doors and trim, cabinetry, framing and more.
Get in touch with Green Island Builders to discuss your project
greenislebuilders@gmail.com or 250 812 9743
OR